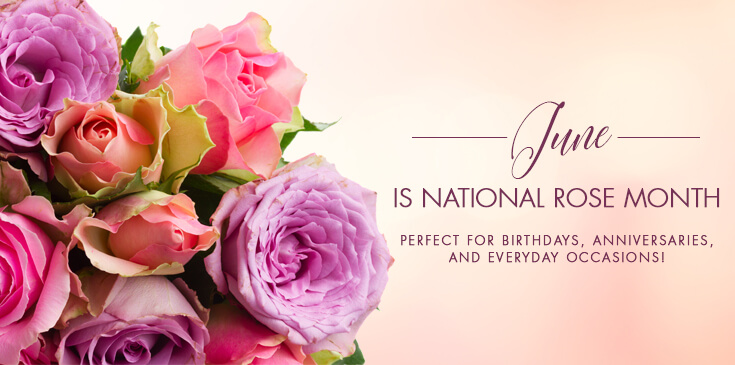 Is there anything more classic than a red rose? It is sophisticated and elegant and represents the purest of romantic love. A single red rose makes a dramatic statement, and a dozen red roses express deep affection and passion. There is no denying the power of a red rose – which is why on June 12th, America's florists, botanists, and gardeners will celebrate Red Rose Day. Although not an official holiday, Red Rose Day is recognized as a simple was to simply appreciate one of the most prolific and beloved flowers on all the earth.
| | |
| --- | --- |
| | |
Red Rose Day occurs in the middle of June, which is most appropriate given that roses are the month's official birth flower. Unlike other flowers, roses do not have a meaning as a species; instead, each color of rose carries with it a special significance. Therefore, whoever is celebrating a birthday this June, there is likely a color of rose that will perfectly express your love for them. For instance, yellow flowers are the best blooms to give to your best friends, pink roses are sure to thank the older women in your life for their guidance, and orange roses will tell a new love relationship that you are excited about the future.
| | |
| --- | --- |
| | |
White roses are symbolically the flowers of brides, and weddings are very popular in June. Therefore, the white rose will also be sold by the thousands in June. In fact, roses are so well established in our ceremonies and traditions that over 110 million of them will be sold this year, and a great majority of these will be sold in June based upon the occasions listed above. The beauty and the popularity of the rose is especially showcased this month, so be sure to stop into Gordon Boswell Flowers to discuss the rose that will best fit your needs.